we offer activites for adventurers and toursits. All our activities can be conducted daily and per seat basis so no more waiting around for weekends. Our trips has no minimum participants so you dont have to worry about capacity.
Jeddah, Scuba Diving Capital of Saudi Arabia
Jeddah is one of the oldest cities of Saudi Arabia. It is, considered the Tourism and entertainment capital of the Kingdom of Saudi Arabia by the citizens and expats alike. In addition, Jeddah is the largest city in The Red Sea by population and landscape. Also,the new Jeddah Sea front is one of the places you must visit where it has a great beaches and playgrounds for kids and out door gyms and walkways that you can visit free of charge.
Jeddah is located on The Red Sea and has a warm weather all year long. In addition, water temperature never exceeds 20 degrees which makes it the perfect city to learn diving or enjoy a dive vacation on. The Red Sea is one of the most diverse bodies of water with more than 2000 identified species and more than 150 types of corals. In conclusion, Jeddah is where you think when you think about Scuba diving as most of its underwater is untouched with warm temperatures where the wet suit used are between 0.5 mm – 3 mm. Jeddah dive centers has a lot of experience and amazing scuba diving industry and dive spots.
Top 10 Activities in Jeddah and Near it
1- Visit Jeddah Water Front
Families will love the open spaces, where children can burn off steam in the designated play parks or splash about in the fountains. Adults can sign up for a selection of water-sports on the beach, rent bikes and cycle along the 4.2 km cor-niche, or stroll down the pier to take in the sunset and beautiful Red Sea views.
2- Try Scuba Diving In Jeddah
Jeddah is the Scuba Diving capital of Saudi Arabia. therefore, its a must when you visit Jeddah to discover Scuba Diving. As well as, diving in The Red Sea is considered one of the best places to dive in. you can do scuba diving in Jeddah in one day so remember to reserve your date! You can also get your Scuba diving license in Jeddah with world class scuba instructors.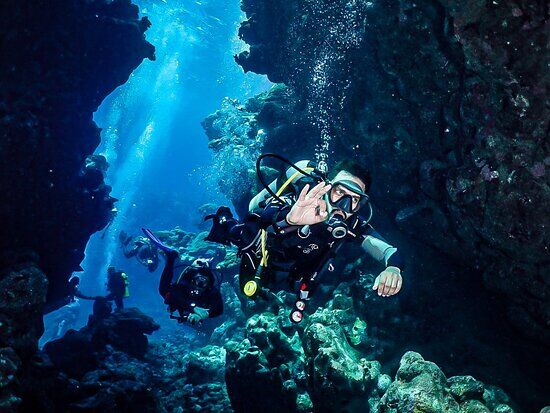 Jeddah is located between The Red Sea and Al-Hijaz Mountain range which is really the perfect place for hiking trips which can be organized by many experienced tour companies. many friendly locals join the fun as well as, tourists and expats alike 4×4 safari trips is also conducted in Jeddah desert dunes can be conquer the elements in Jeddah today!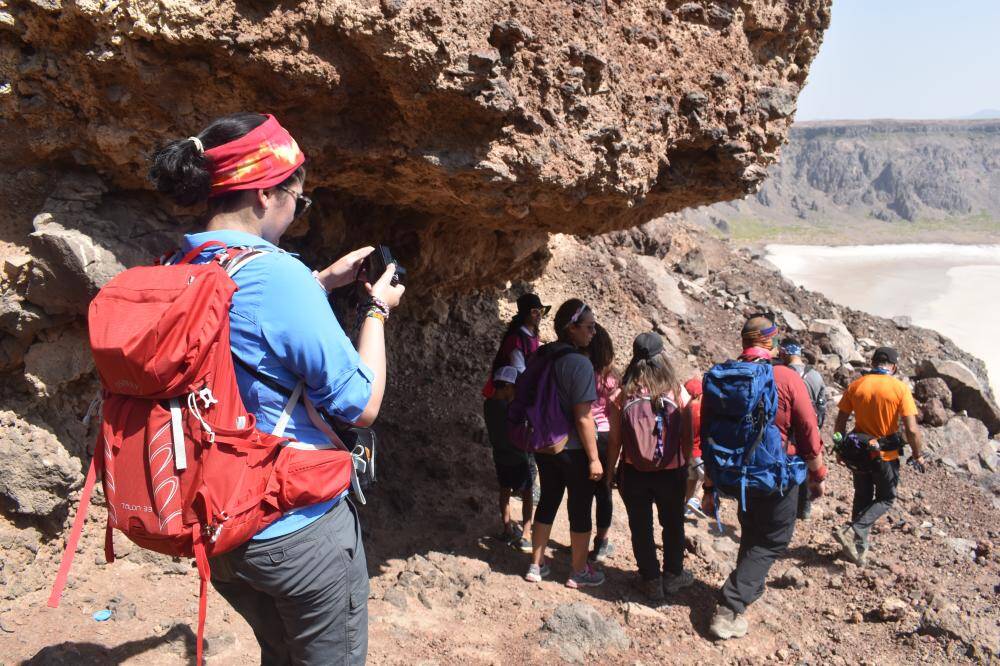 4- Visit Shopping malls in Jeddah
Shopping is something akin to a national pastime in Saudi Arabia, and locals and visitors alike make shopping in Jeddah an integral part of their day-to-day experience. Whether you're looking to drop some serious cash on the latest designer "it bag" or are more interested in haggling over spices and frankincense in the souq, shopping in Jeddah certainly will be a part of your trip to Saudi Arabia.


If you're on the hunt for the perfect souvenir to commemorate your trip to Jeddah, you'll want to head to the souqs of Al-Balad.
Literally translated as "the town," Al-Balad is the historic center of the city and a must-see for those looking for the best of traditional shopping in Jeddah. Try to avoid visiting during the heat of the afternoon, as you'll be outdoors as you walk from shop to shop surveying the merchandise and admiring the 14th century architecture. If you're comfortable with a little bargaining, Al-Balad is a great place for cheap shopping in Jeddah. You'll find plenty of locals doing their weekly grocery shopping mixed in with the visitors looking for a bargain on gold jewelry.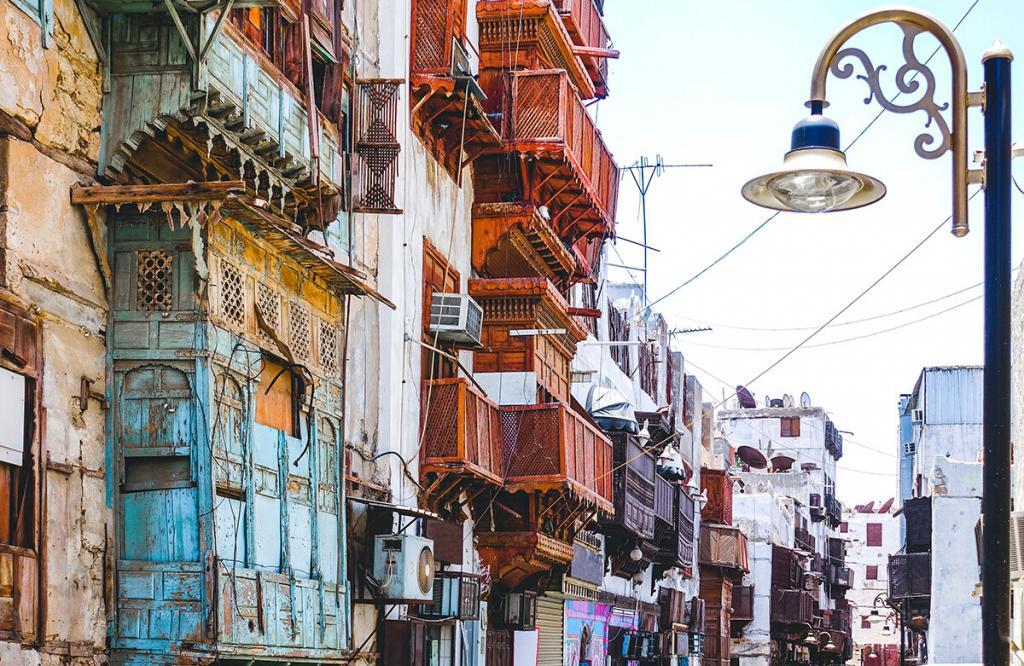 6- Visit King Fahd's Fountain
The fountain was donated to the city of Jeddah by King Fahd, hence its name. It was constructed between 1980 and 1983 and was launched in 1985.
Located on the west coast of Saudi Arabia, the fountain jets water to a maximum height, according to different sources, of either 260 meters (853 ft) or 312 m (1,024 ft) above the Red Sea. Whichever figure is considered the actual height for the fountain, it is the world's tallest salt water fountain.
The fountain is visible throughout the vicinity of Jeddah. The water ejected can reach a speed of 375 km/h (233 mph) and its airborne mass can exceed 16 tonnes (18 short tons). The fountain uses saltwater taken from the Red Sea instead of freshwater. Over 500 spotlights illuminate the fountain at night.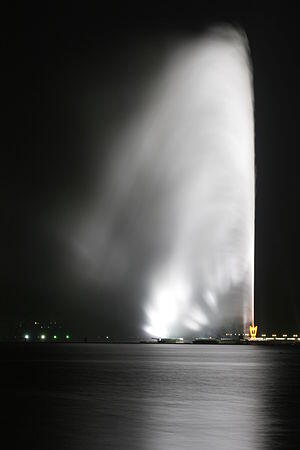 7- Visit The Floating Mosque (Ar-Rahma Mosque)
Al-Rahma Mosque was built in 1985 on the edge of Jeddah's Corniche in Saudi Arabia.
It is also called Fatima Al-Zahra Mosque, and is one of the most visited mosques in Jeddah, especially by Muslims from East Asia.
Covering an area of 2,400 square meters, it is a will known site for Hajj and Umrah visitors from all around the world.
The mosque is a combination of modern and old architecture and Islamic art. It is built with state-of-the-art technology, equipment, and sound and lighting systems.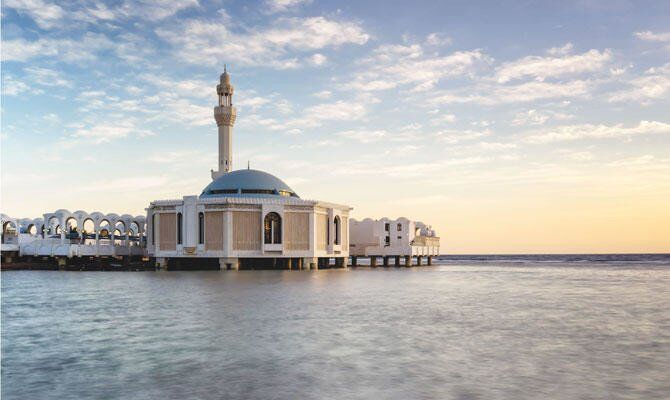 8- Snorkeling And Water Sports
Enjoy the Snorkeling in Jeddah as it has a reasonably warm water with a great visibility. In Addition, the Average water visibility on Jeddah is around 13 Meters which is considered more than Fair. Which means, you should never miss snorkeling in Jeddah.

Between kayaking, snorkeling, scuba diving, and stand-up paddle boarding and Jet Skiing  Jeddah has it all. With activities to suit the whole family an absolute adventure packed day in the sun.

This is the only Aquarium in Jeddah, very well designed and attractive way to show the underwater life in addition to a great dolphin show that worth the visitors time
you must also try the Blue Ocean restaurant they offer a very delicious dishes and main courses, when the weather is nice you will definitely enjoy the out side setting area with lots of drinking options. for more information visit their official website http://www.fakiehaquarium.com/tickets.php?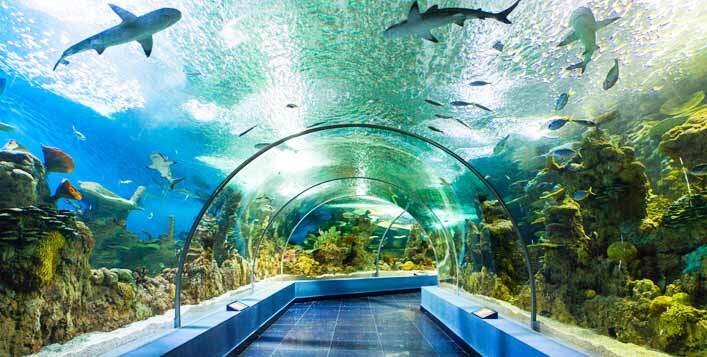 10- Visit AlShallal Theme Park
AlShallal Theme Park is spread over an area of 60,000 square meters, in an ideal location on Jeddah Cornish. Per year they have around 1Million visitors. They went into a major transformation over the past few years, with the aim to becoming "The best Amusement Park in KSA. "
AlShallal, is an ideal location for the family to enjoy themselves, be it on the thrill rides of the new Sling Shot or the Roller Coaster, or having a fun skate on the ice rink, or taking a boat ride around the lake. They can also enjoy a dinner in their themed Chinese and Lebanese restaurants.